Uttarakhand has often been termed as the "Abode of God". With a population base of 8.5 million people and an area spanning 13 districts, the Himalayan state is well connected to almost all of its enumerable pilgrim shrines through network of buses cars and road side local transport. The hill state has been carved out of Uttar Pradesh and is inundated with a variety of national parks and sanctuaries.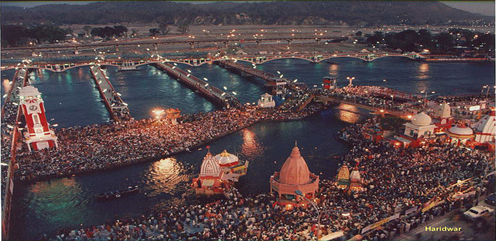 Millions of people from time immemorial have been visiting the world famous shrines and have a staunch faith in the deities. The state boasts of some of the frequented Hindu shrines across the globe and millions of people throng various Hindu temples scattered in the length and breadth of the State.
Few Shrines such as "Kedarnath", "Badrinath" and "Yamunotri", gives a spiritual insights to the devotee. One gets invigorating with the spiritual charm of the "OM" and thus feels enchanted soul after the pilgrimage. Apart of Hindu Shrines, Uttarakhand is abode to the famous Sikh shrine called the "Hemkund Sahib". The shrine opens a plethora of spiritual experiences for the visitor and is often visited with over million devotees seeking spiritual remedy. The Gurudwara is open in the months of July and August, in other times; the shrine is unreachable due to inhospitable climate and exorbitant snowfall.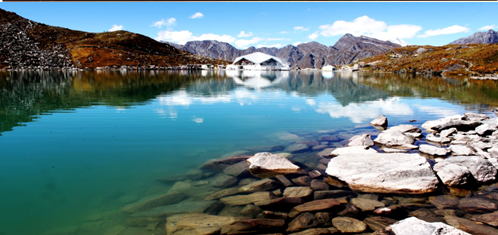 The state of Uttarakhand has been over ages providing a living abode to the spiritually inclined masters and pious souls have taken refuge in the dark and dingy caves of the Himalayas. While travelling through the state one can experience the mystic fervour and gets a spiritual uplifted. Few lesser known temples in Uttarakhand such as the Surya temple in the village of Kosi-Katarmal and Jageswar temples find mention in the Archaeological Survey of India heritage sites.
Uttarakhand offers a rare combination of adventure along with spiritual seeking through several of its trekking and spiritual destinations such as "Kedarnath", "Badrinath", "Tunganath" and "Kalpeswar". Out of these "Kedarnath" is the most visited Shrine and see hoard of pilgrims flocking the abode during the months of March and April. People who want to spend their vacations and side by side seek adventure, trek the tedious routes of these shrines and thus complete the arduous journey trekking past the mighty Himalayas. In the process they seek spiritual refuge and uplift themselves from the shackles of day to day life. In between they are treated with resplendent beauty of the long majestic range and the land of yogis.
The tranquillity and charismatic power of the Himalayas becomes an unforgettable experience and a true spiritual abode is thus attained while treading the path of the mystic land called "Uttarakhand".
Related Posts via Categories