Uttarakhand state stands in northern part of India. Most of the northern parts are covered by high Himalayan peaks and glaciers. Uttarakhand is often referred to as the "Land of gods" due to the many holy Hindu pilgrimage centers. Besides it Uttarakhand is famous for adventure sport, wildlife adventure and hill stations. Most famous destinations in those categories are Jim Corbett, Nainital, Ranikhet, Almora, Kausani, Auli and Mussoorie.
We are providing the best information about luxurious hotels of those places. It's totally up to you, to choose the best hotels as per your requirement.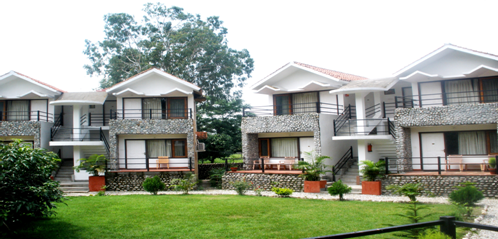 Jim Corbett National Park – Jim Corbett Park is world famous for dense wildlife flora and varieties of fauna.
Jim Corbett Luxurious Resorts– Wildlife luxurious resort provides world class facilities including relaxing spa and swimming pool which enables you to rejuvenate after the safari in the Jungle. There we can enjoy other resort recreational activities like indoor, outdoor games, natural walk, bonfire, wildlife movie show and various regional cultural programs.
Some famous luxurious resorts in Corbett are The Den Corbett, Corbett Hideway, Infinity Resort and The Manu Maharani.
Nainital– Nainital has earned the epithet of 'Lake District' of India. The most prominent of the lakes is Naini Lake ringed by hills. Nainital is the most popular place for tourist, its beauty and the Naini Lake.
Nainital Luxurious hotels– Nainital luxurious hotels provide royal accommodation, wonderful hospitality, Internet access, Indoor and outdoor games, swimming pool, boating and guided full day site excursion tour. Nainital luxurious hotels are Sherwani Hill Top, Manu Maharani, Vikram Vintage, Ariff Castle and Naini Retreat.
Auli– Auli is the most famous skiing places of Uttaranchal state. In winters it is paradise for skiing and sledding and people who wish to venture out in snow and enjoy snow sports when there is a guaranteed snow.
Auli Luxurious hotels – Cliff top club is the only luxurious resort at Auli. It offers all the modern facilities and amenities to the tourists. Amazing hospitality, finger licking food and skiing facilities admit the tourist again and again at this place.
Mussoorie– Mussoorie is a famous hill station in the Dehradun District of Uttarakhand, is also known as the "Queen of Hills".
Mussoorie Luxurious hotels –Mussoorie Luxurious hotels provide the best facility including delicious food, games (indoor and outdoor), swimming pool, bon fire, bar –be –queue and local site seen. Mussoorie luxurious hotels are Green castle, Fortune Resort Grace, Emerald Heights.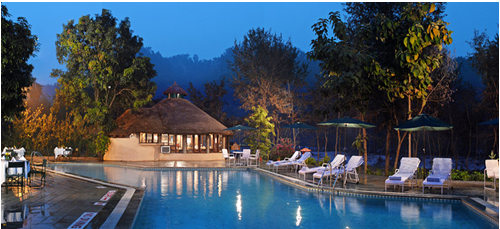 Almora– Almora is a famous hill station (Holy Hindu pilgrimage centers in Uttarakhand). Almora town has rich cultural heritage and history. It is considered the cultural "heart of the Kumaon" region of Uttarakhand. Almora has many famous temples like Kasar Devi, Banari Devi, Chitai, Jageshwar, Binsar Mahadev, Garhnath and Baijnath.
Almora Luxurious Hotels– Almora luxurious hotels offer excellent view of the Himalayan Mountains. Luxurious resorts give you complete royal feelings. Excellent hospitality, updated facilities and helpful staff always takes the tourist back there. Luxurious hotels in Almora are Kasar Jungle Resort and Imperial Heights.
Related Posts via Categories